SWOT analysis - AWS
February 10, 2019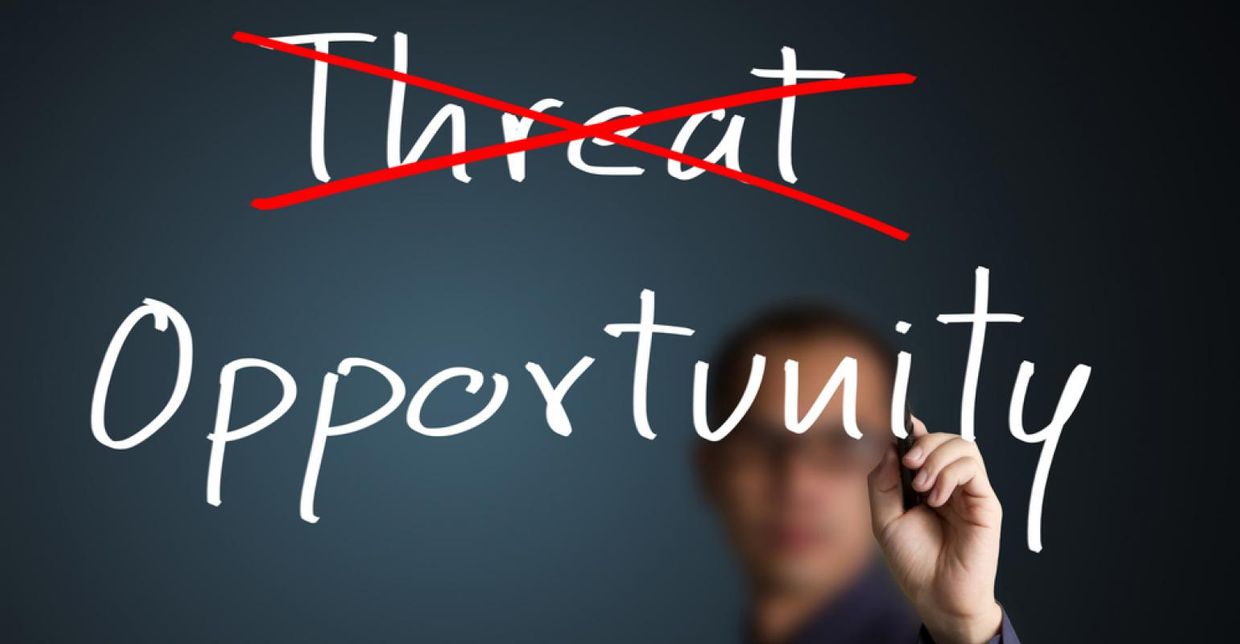 Amazon was one of the top online bookstores, which soon converted to the top online retailer across the world, and currently, even though it has a lot of competition, Amazon has a strong base of loyal customers who repeatedly buy from the online retailer. Here is the SWOT analysis of Amazon. (Bhasin, 2019)
Table of Contents
Strengths
Strong background and deep pockets
Built on its early successes with books, Amazon now has product categories that include electronics, toys, games, home and kitchen, white goods, brown goods and much more. Amazon has evolved as a global e-commerce giant in the last 2 decades. (Bhasin, 2019)
Customer centric
Company's robust CRM has created customer centric processes in order to carefully record data on customer's buying behaviour. This enables them to offer individual items, related items or bundle them as an offer, based upon preferences demonstrated through purchases or items visited. Also, the company claims that 55% of their customers are repeat buyers resulting in low cost of acquisition of new buyers. (Bhasin, 2019)
Cost leadership
In order to differentiate itself, company has created several strategic alliances with other companies to offer superior customer service. The most important strategic tie ups are with logistics providers who control costs. This contributes in a strong value chain. Because of playing on economies of scale, Amazon is able to lower the inventory replenishment time. (Bhasin, 2019)
Low cost structure, the largest merchandise selection and a huge number of third party sellers. Third party sellers are able to offer their own merchandise on Amazon's sites and their products therefore compete against Amazon's. Third party sellers are mainly attracted by the high volume of traffic on Amazon sites. They often offer products that are not available through Amazon's retail division. (Jurevicius, 2019)
Efficient delivery network
With its strategic partners & due to its Amazon fulfilment centres, Amazon has created a deep & structured distribution network in order to make the product available even at remote locations. It also has free of cost delivery charges in certain geographies. (Bhasin, 2019)
GLOCAL strategy
By using the strategy of "Go global & act local", Amazon is able to fight with domestic E-commerce companies through absorbing & by forming / partnering with supply chain companies. The branding too is done as per local taste. For example – In India, Amazon is currently using the "Aur Dikhao" campaign to encourage users to browse more of their products. (Bhasin, 2019)
Acquisitions
Acquiring companies like Zappos.com, Junglee.com, IMBD.com, woot.com etc. has proven to be a successful and revenue generating step for the E commerce giant. (Bhasin, 2019)
Synergies between Marketplace, Amazon Web Services and Prime
Amazon is involved in 3 key businesses:
Amazon Marketplace
Amazon Web Services (AWS)
Amazon Prime
All three Amazon offerings support each other and create benefits that would not be achieved if the businesses operated independently. AWS was introduced in 2006 when Amazon realized it could sell its servers' excess capacity to other enterprises. For Amazon as an online retailer, the key place to sell its goods is its website. (Jurevicius, 2019)
Being a Monopoly
Amazon is a retail giant. It's a monopoly in its own right. It offers fast shipping, made faster when you subscribe for their Prime membership — plus video, music, photos, reading, and many discounts. These offerings make Prime membership (lower cost to students) appealing to consumers many ways. (Frue, 2019)
Additionally, Amazon has strong brand power; people know it by name and use it for discounts, low shipping rates, and product selection. Amazon also has a low-cost structure, as third parties sell through the site and Amazon sees profits. Amazon primarily derives its competitive advantage from leveraging IT (Information Technology) and its use of e-commerce as a scalable and an easy to ramp up platform that ensures that the company is well ahead of its competitors. (Managementstudyguide.com, 2019)
One of the key strengths of Amazon is that it enjoys top of the mind recall from consumers globally and this recognition has helped it enter new markets, which were hitherto out of bounds for many e-commerce companies. (Managementstudyguide.com, 2019)
Weaknesses
Shrinking margins
Due to extensive delivery network & price wars Amazons margins are shrinking, which is resulting in even losses. As Amazon offers free shipping to its customers, it is in the danger of losing its margins and hence, might not be able to optimize on costs because of this strategy. One of the biggest weaknesses and something that has been often commented upon by analysts and industry experts is that Amazon operates in near zero margin business models that have severely dented its profitability and even though the company has high volumes and huge revenues, this has not translated into meaningful profits for the company. (Bhasin, 2019)
Tax Avoidance issue
Amazon has attracted negative publicity on account of Tax Avoidance in countries like U.S & UK. Most of its revenue is generated from these well established markets. (Bhasin, 2019)
High Debt
In many developing nations Amazon is still struggling to make the business profitable thereby affecting the overall profitability of the group resulting in High debt (Bhasin, 2019). Considering the fact that Amazon is an online only retailer, the single-minded focus on online retailing might "come in the way" of its expansion plans particularly in emerging markets. (Managementstudyguide.com, 2019)
Product flops
Amazon launched the fire phone in the US which was a big flop. At the same time, Kindle fire did not pick up as strongly as Kindle did. Thus, there were several product flops which caused a dent in Amazon's deep pockets. (Bhasin, 2019)
Opportunities
Backward Integration
Amazon can come up with its In-house brands in different product categories. They can also differentiate their offering. This will help them make profits in highly competitive E-commerce market. (Bhasin, 2019)
Another opportunity relates to it rolling out more products under its own brand, instead of being a forwarding site for third party products. It can therefore increase the number of products under its own brand instead of merely selling and stocking products made by its partners. (Managementstudyguide.com, 2019)
Rolling out its online payment system
Amazon has the opportunity to scale up considerably considering the fact that concerns over online shopping as far as security and privacy are concerned are among the topmost issues on the minds of consumers. Further, this would improve the company's margins as it lets it reap the advantages of using its own payment gateway. (Managementstudyguide.com, 2019)
Grocery Buying
they have the ability to expand their grocery sector. While keeping foods fresh will increase costs, more consumers are purchasing their groceries online. If this trend continues, Amazon is a good place to dominate this section of business as well. (Frue, 2019)
Global Expansion
Expansion mainly in Asian & developing economies will help Amazon because those are the markets with low competition in e-commerce industries & are not saturated like developed economies. (Bhasin, 2019)
Acquisitions
By acquiring e-commerce companies it can decrease the competition level & also can use the specialized capacity of the other company. (Bhasin, 2019)
Opening physical stores outside U.S
y doing this Amazon can help the customers to engage with the brand, resulting in increase in repeat purchases & increase in loyal customer base. (Bhasin, 2019)
Threats
Low entry barriers of the industry
Low entry barriers affect the current player's business as more & more company means tough competition, price wars, shrinking margins & losses resulting into questioning the sustainability of the players. (Bhasin, 2019)
Government regulations
Not having clarity on the issues related to FDI in multi brand retail, has been a big hurdle in the success of the e-commerce players in many developing nations. (Bhasin, 2019)
Local competition
India has snapdeal and Flipkart who are local e-commerce retailers and are taking away majority of the market. Similarly, there are many local players who take bites from the market share thereby making it hard for a big player like Amazon to make profits (Bhasin, 2019). Amazon faces significant competition from local online retailers who are more agile and nimble when compared to its behemoth type of strategy. This means that the company cannot lose sight of its local market conditions in the pursuit of its global strategy. (Managementstudyguide.com, 2019)
Online data security
One of the biggest threats to Amazon's success is the increasing concern over online shopping because of identity theft and hacking which leaves its consumer data exposed. Therefore, Amazon has to move quickly to allay consumer concerns over its site and ensure that online privacy and security are guaranteed. as Amazon is an online retailer, data breaches are inevitable. (Managementstudyguide.com, 2019)
More DDosing (overcrowding a server until it crashes, making it unreachable) is occurring. In fact, it was only recently that a mass DDosing attack hit big names like PayPal, Reddit, Playstation Network, and more. (Frue, 2019)
When a site goes down, the company loses revenue each minute the site remains offline. Amazon would be negatively affected by both data breaches and DDosing attacks. (Frue, 2019)
Litigation from competitors
Because of its aggressive pricing strategies, the company has had to face lawsuits from publishers and rivals in the retailing industry. The obsessive focus on cost leadership that Amazon follows has become a source of trouble for the company because of the competitors being upset with Amazon taking away the business from them. (Managementstudyguide.com, 2019)
Conclusion
Amazon has its task cut out as far as its future strategies are concerned and this SWOT Analysis can provide a guide and a roadmap that the company can implement going forward. The key take away from this SWOT Analysis is that Amazon has to focus on profitability and not volumes alone if it has to be competitive in the future where volumes and market leadership are not alone to add value to its stock.
Bibliography